Welcome to Elizabeth Kennels & Cattery, Polokwane – Spacious & Secure Boarding for your Pets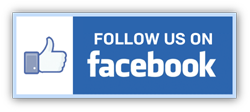 Every day people face the question of what to do with their beloved pets when travel, illness, or family emergencies disrupt normal care. Some pet owners attempt to solve this problem by taking their pets with them, only to discover that hotel restrictions, travel-induced pet illness, and runaway pets can turn their trip into an absolute disaster. Other pet owners turn over the care of their furry family members to well-meaning but untrained neighbors, or friends. Again, the results are often unsatisfactory. Pets entrusted to such part-time guardians frequently escape or become seriously ill because of lack of reliable, frequent, and knowledgeable supervision.
Elizabeth Kennels & Cattery is the perfect solution to your problem, at Elizabeth Kennels & Cattery you can rest assured your beloved pet is well cared for.
Elizabeth Kennels & Cattery was established in 1972 and is well located on a small holding just outside Polokwane, where your animals will be taken care of in a peaceful and quiet environment. Making their stay with with us, while you are away, as pleasant and easy as possible.
Elizabeth Kennels & Cattery not only provides accommodation for your loved pets, but we also provide lots o' love. Your pets are cared for daily, fresh drinking water is provided twice a day as well as food twice daily. We have on-site staff to ensure your pets are always taken care of and well provided for.
We are all animal lovers, so you can have absolute peace of mind knowing that your animals are loved and cared for the same way you would take care of them.